Laundry can be overwhelming, time consuming and a major pain! But Tiger Laundry makes it quick and easy.  We eliminate the time demands of doing laundry so you can focus on more important things.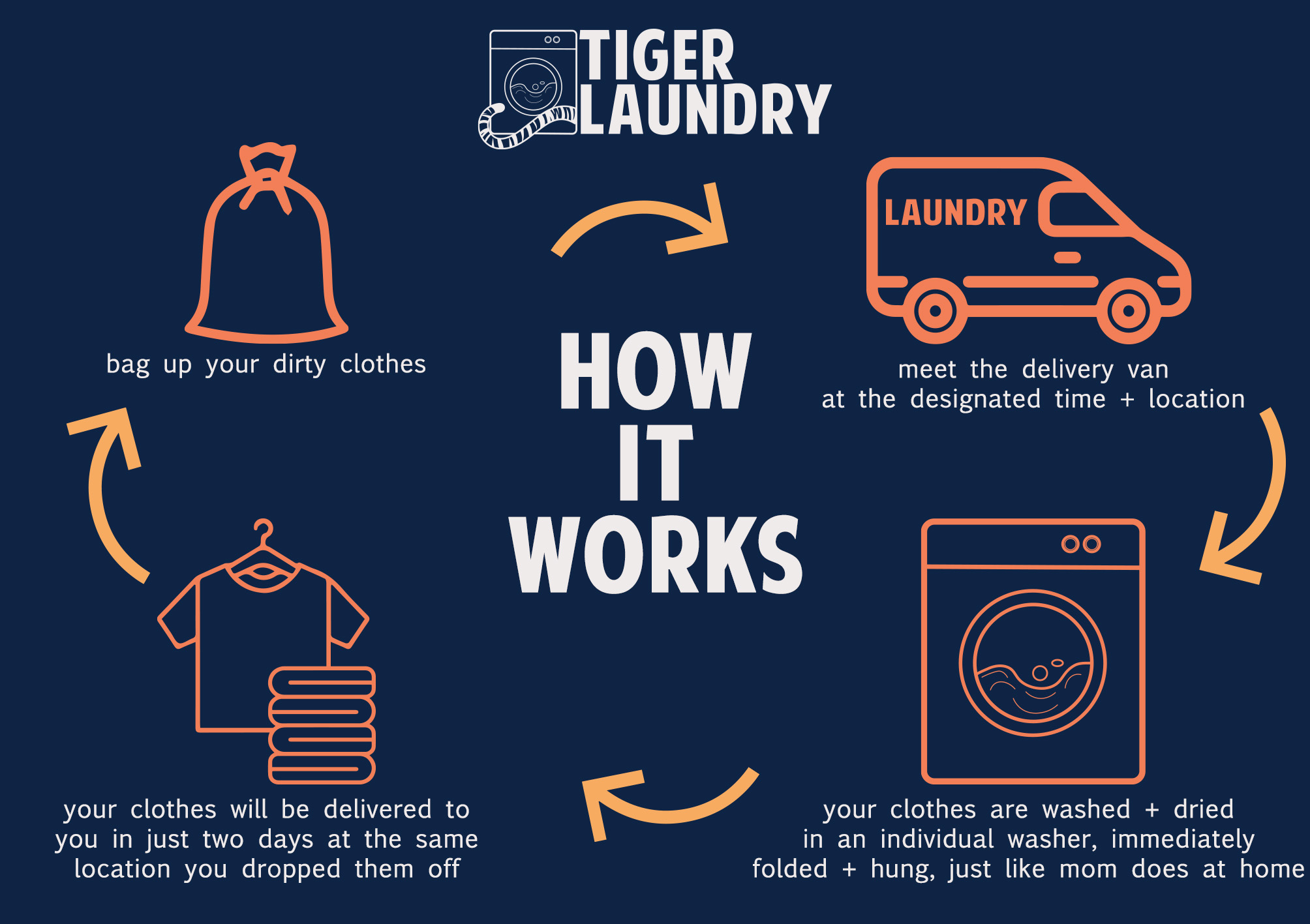 It as easy as 1, 2 and 3! We understand if you still have questions, perhaps you don't see an answer to your question please feel free to call or email
with any questions you have so that we can provide you with all the information you need!